The Tabtimize Origin Story
In the not-so-distant past, Tabtimize was just an idea.
Our team consisted of only one person, and his dream was to make the SEO world a less complicated place.
Our founder is an experienced digital marketer who worked at an agency. And as an in-house SEO expert, he juggled multiple projects for important brands.
However, he kept running into the same frustrating problem.
The many companies, bloggers, and affiliates he had worked alongside all faced the same challenges.
They needed visibility in front of the right audiences, organic traffic growth, and increased authority. In short, they needed as many relevant links as possible.
He couldn't believe there weren't any intelligent tools out there to help simplify the link-building process.
Why wasn't there a better way to save marketers resources and time, but also provide more value for their clients?
How it started vs. How it's going…
So he took a chance to see if he could turn his vision into reality.
In a few short years, Tabtimize has grown from a solo project to a bonafide team of talented UX designers, marketers, and developers.
Pictured above: Our developers Jakub, Nikos, and Alejandro with our Founder Julian (center right) on the day we got our pre-seed funding. (Hence the Beers.🍻)
Even in pre-COVID times, Tabtimize has always operated as an entirely remote team. Most of us have never met in person and are located in many countries across Europe, North America, and Asia.
We're proud of how far we've come and want to give our readers a peek into our company culture. Our talented team makes us unique, and we're excited to show you who we are and what we're all about.
Read on to find out how we went from a party of one to nine members (and growing!).
Mindell joined us from the Philippines: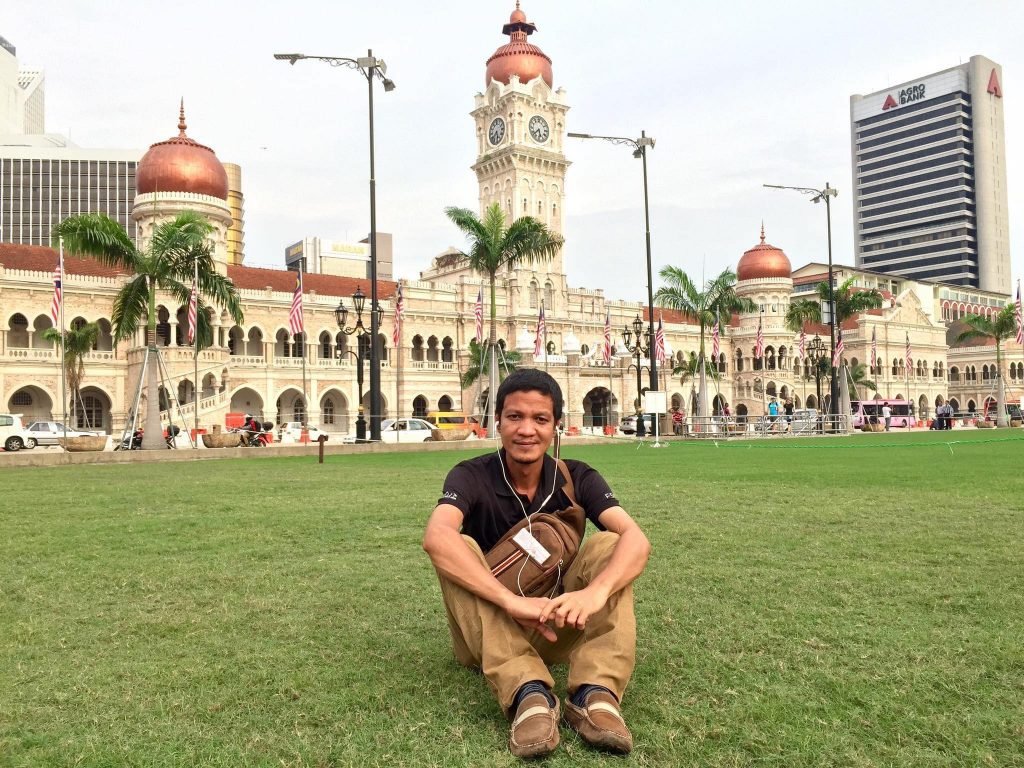 Name: Mindell Zamora
Location: Philippines
Department: Programming/ Development
About me: I am passionate about difficult programming challenges. My previous work was also as a remote programmer for a marketing company based in Singapore. It was a stressful job but satisfying in the end.
The last place I traveled to was: The last time I traveled was in 2016 to Malaysia.
Nikos is from Greece but lives in Denmark: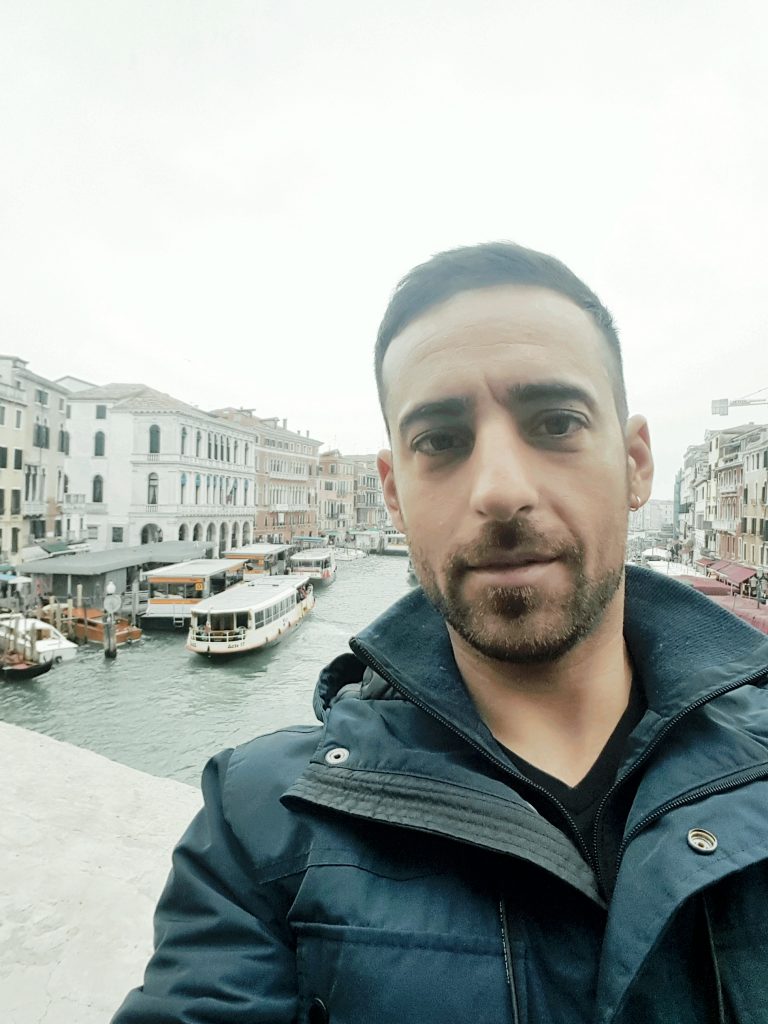 Name: Nikos Karakatsidis
Location: Esbjerg, Denmark
Department: Development/ Programming
About me: I graduated from computer science in Sønderborg where I did my internship in the company Eco Solutions as a developer. Now I am about to get my Bachelor's degree in Web Development. My hobbies are listening to music, gaming, traveling, and gathering up with friends.
What I like about working at Tabtimize: What I like about Tabtimize is that it's a company specialized in a very exciting and interesting field. We provide an exceptionally important tool for companies that wish to increase their internet traffic. I also enjoy working alongside the team. They are always cheerful and helpful, and it makes being a part of Tabtimize awesome!
Benjamin joined us from Denmark: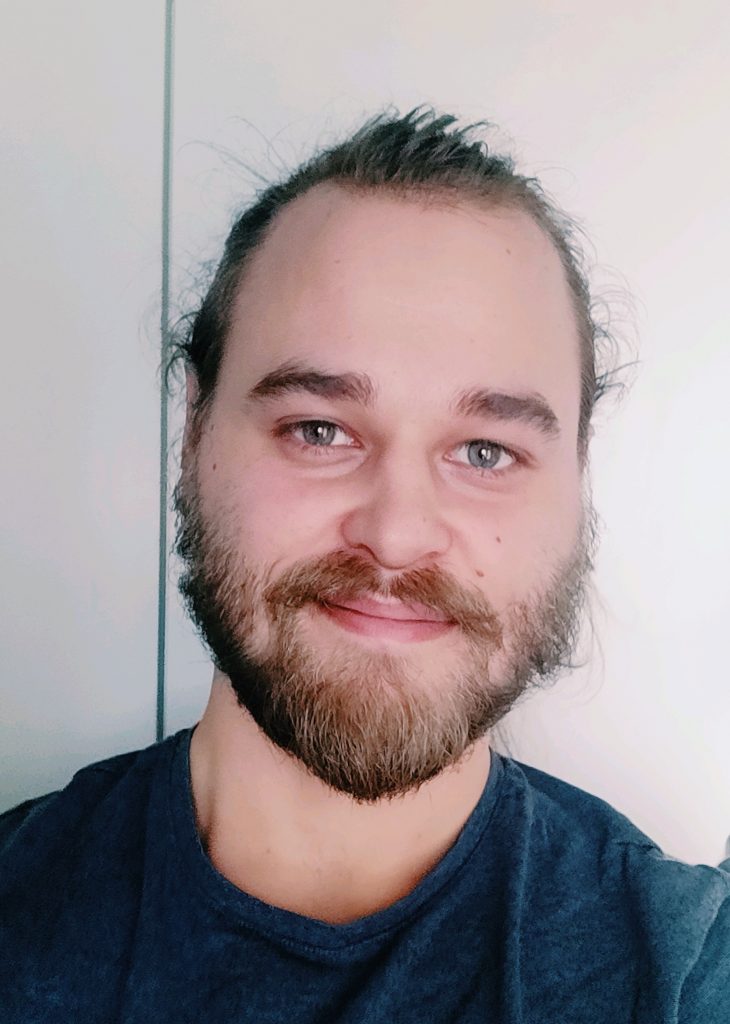 Name: Benjamin King
Location: Esbjerg, Denmark
Department: UX / UI
About me: I'm a 27-year-old aspiring multimedia designer from Esbjerg, Denmark. I have a huge passion for experience and knowledge; I love analysis and I'm usually very concerned with the meaning and logic of all things. Naturally, this has made UX very fascinating to me, due to its focus on others' experience of a certain something or specific event, etc.
What were you doing before you joined us?: Before I reached this step of my journey—finding Tabtimize—I have been studying communication in high school, and now multimedia design in university. I have worked with customer service and aftersales at an electronics store for the past 6 years.
Jakub comes from Poland:
Name: Jakub Rewald
Location: Esbjerg, Denmark
Department: Development/ Programming
About me: I am a programmer. For now, I am mostly focusing on my studies. In my free time, I like to cruise on a self-constructed electric bike, and sometimes a skateboard. Lastly, I like to play a bunch of video games.
What were you doing before you joined us?: Tabtimize is my first workplace related to my field. I recently completed a Computer Science AP Degree, and I am starting a Software Development Bachelor in February.
Christina joined us from Denmark: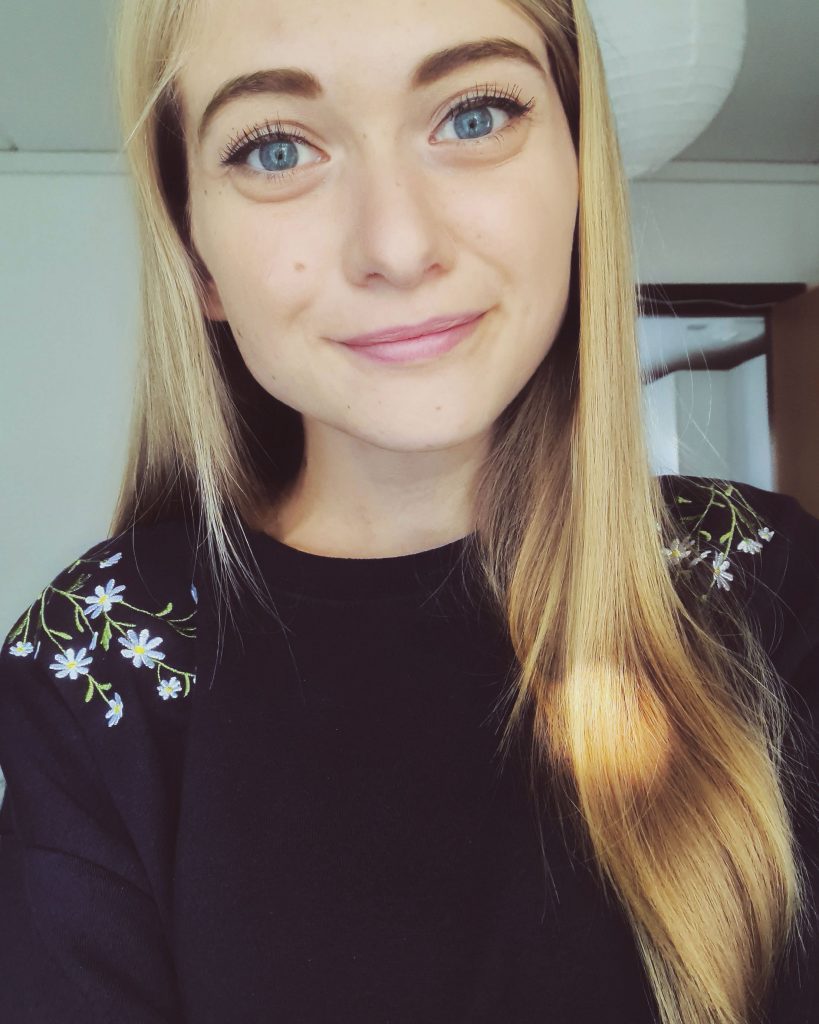 Name: Christina Pederson
Location: Esbjerg, Denmark
Department: UX / UI
About me: I'm a half Danish, half-Faroese student, living in Southern Denmark. As a soon-to-be Multimedia Designer, I got experience in working professionally with the design and development of web solutions, games (3D/VR), communication, digital video, and UX. Based on this, I'm sure it's not surprising, that one of my favorite pastimes is experimenting with front-end coding. Other than coding, I'm really passionate about photography, since it helps me explore and express my creative side and it's something that I can take with me wherever I go! I also enjoy playing around with different Adobe programs and practicing the piano.
Where do you hope to travel when the pandemic ends?: I would definitely want to visit my family on the Faroe Islands, not only would it be great seeing my family again but it's also such a beautiful place. I also have a dream of visiting Japan someday in the future and experience their culture, eat sushi and try one of their many vending machines.
Alex is from Spain, but lives in Denmark: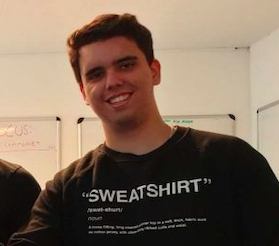 Name: Alejandro Valle Torres
Location: Esbjerg, Denmark
Department: Programming / Development
About me: I'm a web developer at Tabtimize, and originally come from Galicia, Spain. But right now I'm living in Esbjerg, Denmark.. My hobbies include playing video games and sports (but I hate running). I also love hanging out with friends. Before I started at Tabtimize, I was previously an intern with a company called Bahia Software.
Ilia joined us from Italy:
Name: Ilia Boltianov
Location: Pavia, Italy
Department: Marketing
About me: I'm a marketing intern at Tabtimize. I'd say I'm an internationally-minded business enthusiast and a tech geek. Although my bachelor's degree is in Law, I've had my fair share of startup projects and I studied digital marketing and management in Spain and in Italy, where I currently live. Aside from my marketing job I also work in the cultural heritage preservation industry. I'm also into gaming in my spare time😃.
What made you want to work with Tabtimize: Anyone who has ever tried to run a website and attract more visitors knows how messy it can get. I experienced it myself some years ago and I'd like to be a part of the solution.
Our Founder Julian is located in Denmark: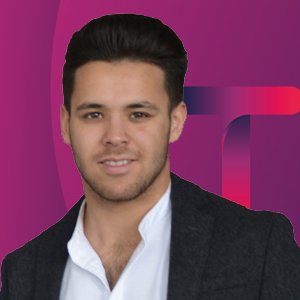 Name: Julian Singh
Location: Esbjerg, Denmark
Department: Management, Operations
About me: I am most passionate about my angel of a daughter, my always supportive and super-awesome wife, and then of course Tabtimize.
What was your previous role before starting Tabtimize?: I went straight from being Head of Marketing at one of Denmark's most successful Treatment centers to founding Tabtimize. However, I also owned a Gaming E-commerce, which I later sold.
Zari is from Canada: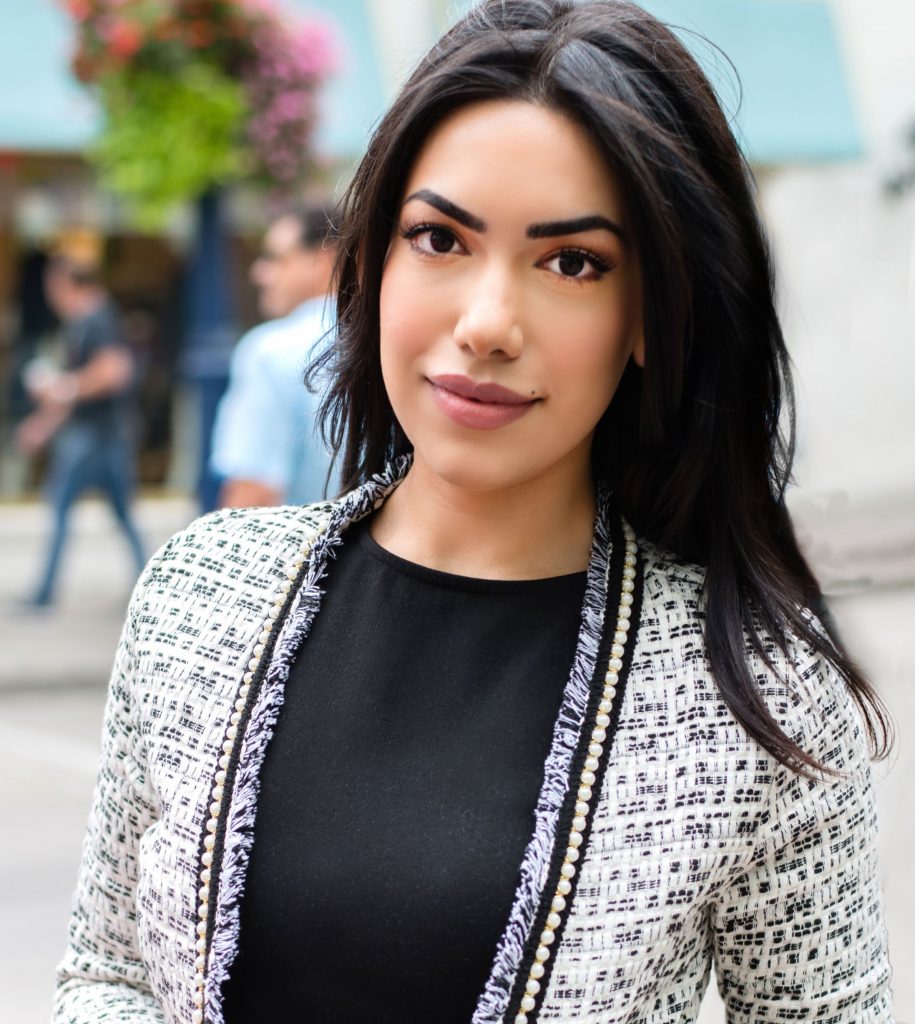 Name: Zari Sadeq
Location: Toronto
Department: Marketing
About me: I'm a Canadian ex-pat living in Europe and call the city of Toronto home. After several years of experience in other industries, I made my first venture into technology services with Tabtimize as a Marketing Manager. When I'm not working, you can find me exploring the city with a coffee in hand, lounging on my terrace with a good book, or getting creative in the kitchen.
What I like about working at Tabtimize: I'm excited to be part of a solution that could have a significant impact on the digital marketing industry. Knowing that our platform can simplify the way marketers do their work and save their valuable time and resources, keeps me motivated. But what I like most about working at Tabtimize is the down-to-earth, dynamic, and fun company culture.
Thanks for Reading!
We're excited to showcase the talented individuals that are a part of our team, and we hope you enjoyed reading about our company culture. As we are growing, please keep an eye out for any career opportunities that spark your interest. We look forward to making a difference with you!