If you have created a new page and want to use it on Tabtimize or if there is a page that is not in your sitemap, you can manually add it and register it for use on Tabtimize.
Step 1:
First, navigate to the Settings menu.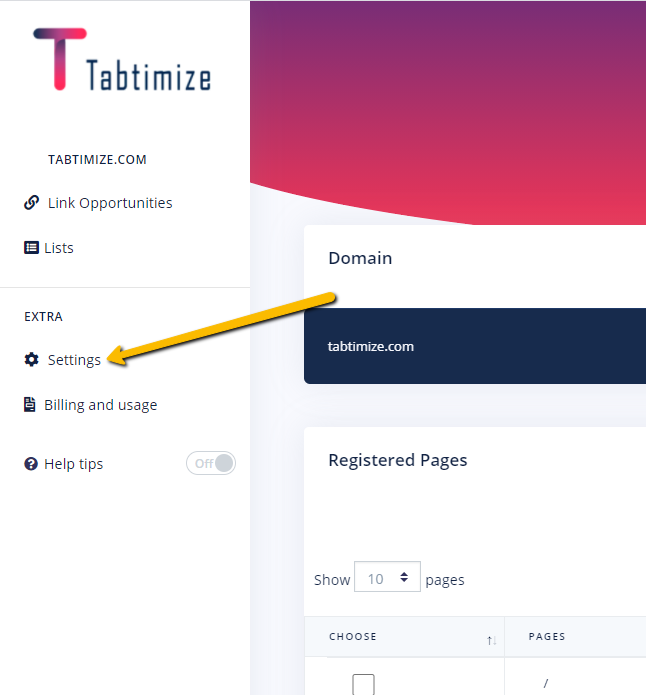 Step 2:
Once landed in Settings, navigate down to the "Domains" section, and press the "Add page" button.

Step 3:
When you click on the "Add page" button, a window will appear where you have to paste the entire URL of the page you want to add.

Remember to include "https: //" before the rest of the URL.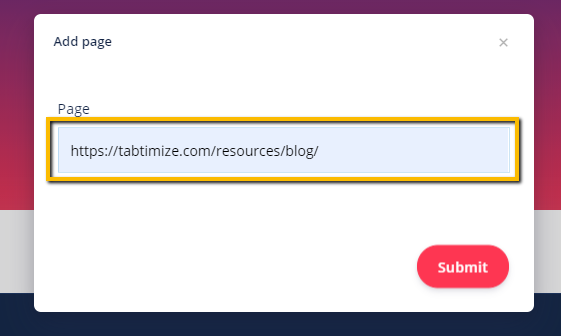 After entering the URL of the new page, press "Submit" and the page has been added.
Step 4:
If you want to register the new page immediately, navigate down to the "Registered Pages" section.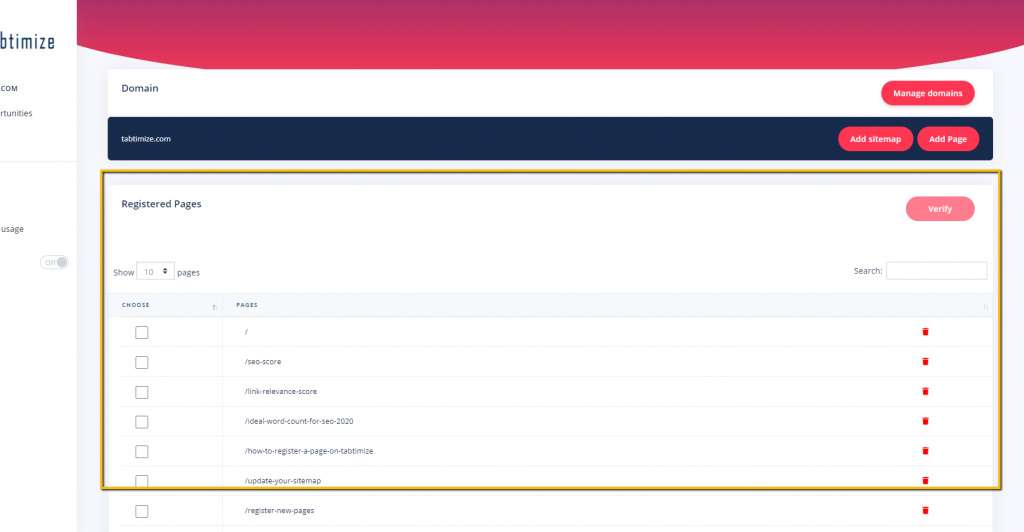 Step 5:
Here you need to find the new added page and tick it on in the CHOOSE box.
Pro tip: For finding pages quickly, you can use the search box at the top right of the "Registered Pages" section.

Step 6:
Once you have found the new page, tick it in the CHOOSE box and then press the verify button


After you have pressed the verify button, a notification will appear at the top of the Settings page stating that the change has now been made.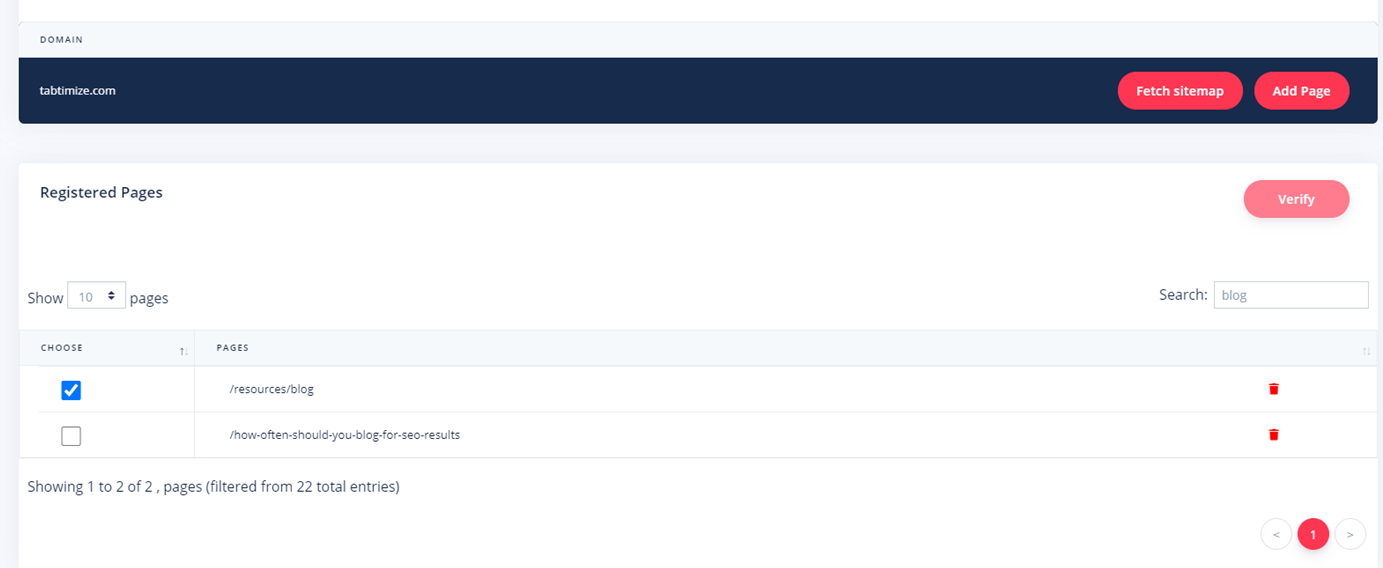 You can use the new page on Tabtimize now.