If you have added or removed pages to your sitemap and would like to update this on Tabtimize as well, then this guide will help you update your sitemap and the pages that appear in the "Registered Pages" section in the "Settings" menu.
Step 1:
Navigate to the Settings menu.

Step 2:
Then navigate to the "Domains" section and then press the "Fetch sitemap" button.

After pressing the "Fetch sitemap" button, a notification will appear at the bottom of the screen reminding you that the sitemap update is in progress, which after a few seconds will update the page with the latest version of your sitemap.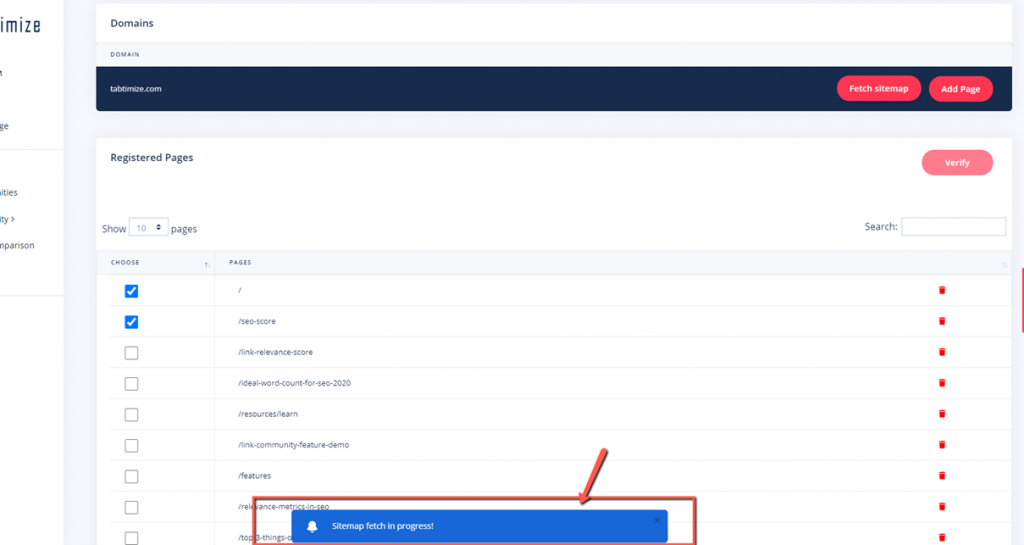 Your sitemap is now updated.