The keywords shown in Tabtimize are found, assessed, and scored in different ways. Tabtimize's keywords are not necessarily the same keywords that Google uses to rank a page but it simply shows the most important words on the particular page.

When Tabtimize analyzes a page, it tries to extract the words that have a special meaning to the content. This is assessed based on dominance, relevance, and centrality.
Each keyword is assigned a score in accordance with that keyword's performance of the three rating requirements mentioned above. However, this score is not disclosed for the keywords, only for the ones relevant to your page, which can be assessed in the LRS breakdown.
When you hover over the keywords data point you can see a black box containing the keywords. The keywords in this box are displayed in descending order with the keyword with the highest score first.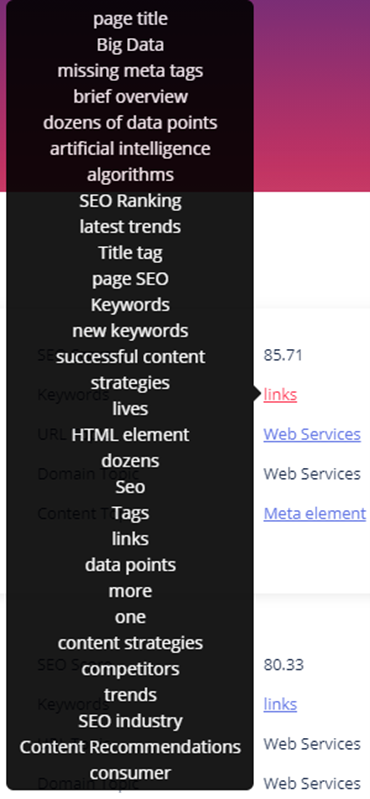 This means that they are not necessarily displayed in an order that is relevant to your page, but in an order that shows their importance to the particular page, they are displayed for.
However, the keyword that is relevant to your page and with the highest score will be displayed as the default one.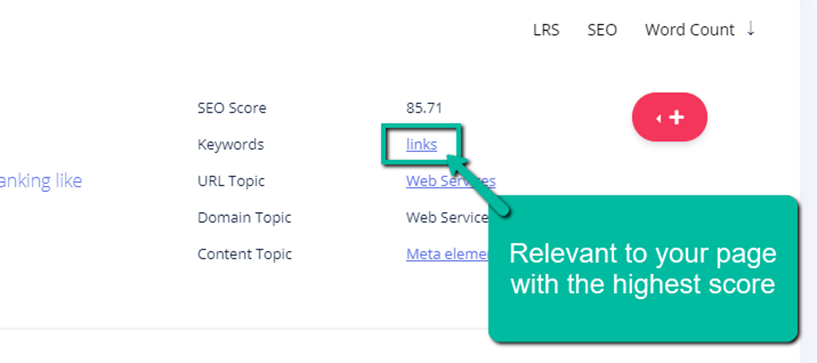 Keywords are the deepest data point which tells what the page is specifically about.