How the Pandemic has affected Marketing
2021 has been a year of political upheaval, volatility, and disruption in major markets. Its impact has been felt across all industries. Not only has the COVID-19 pandemic brought turbulence to the economy, impacted our professional and personal lives, but it has also transformed the way we do business. Even scalable digital services, such as digital marketing have seen some unprecedented changes. Marketing teams are now managing projects remotely from all corners of the world, launching marketing campaigns from home, and facing newly discovered challenges. Digital communication has evolved to become more rapid and personalized to empathize with users who are facing their own changing circumstances.
What lies ahead for SEO professionals in 2022?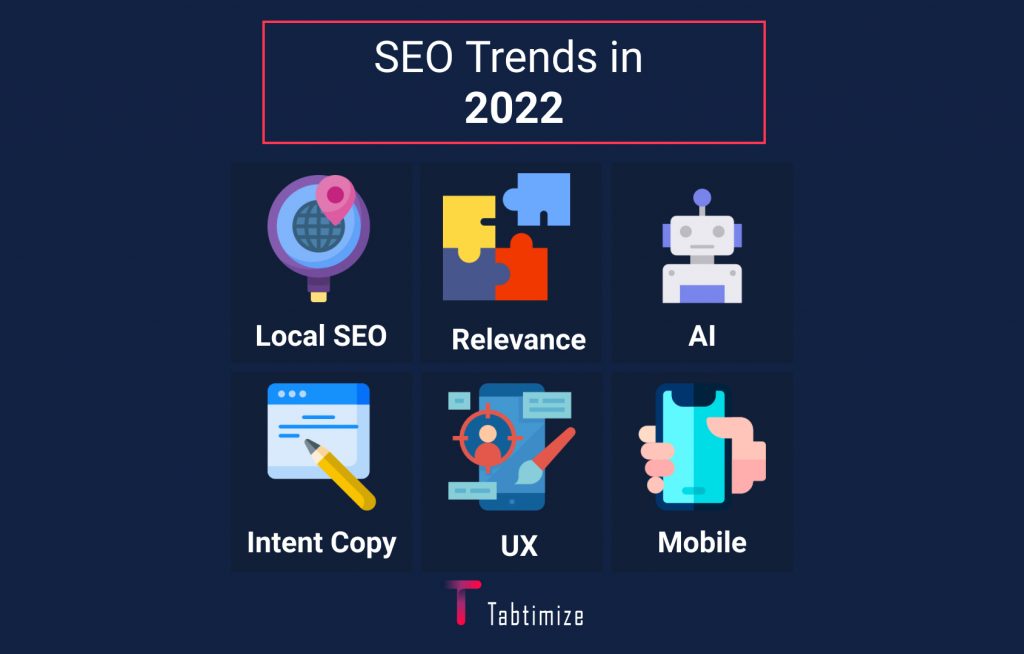 Using digital services skyrocketed in 2021 because of digital transformation triggered by the pandemic. More marketing professionals have used artificial intelligence tools to amplify their efforts in 2021 than before, and we predict this is unlikely to change. As the SEO environment evolves and becomes more competitive, AI and automation will be the differentiating factors for success on SERPs.
We are cautious to call our predictions "trends" as we believe these changes are here to stay. With that being said, we believe the most salient SEO trends in 2022 will be the following.
Copywriting with Search Intent
User-centricity has always been a top priority for search engines and is also the biggest differentiator amongst industry giants. After all, Google is the default search engine because it's the easiest to use and provides the most accurate, relevant results. So why shouldn't your content anticipate the needs of users and reflect their search intent, too?
Creating great copy isn't a new concept, but in 2022 marketers need to go above and beyond. It's not enough to catch the attention of your users or try to make them stay longer on a page, SEO professionals must understand why they are searching for something. Understanding the why will help SEO pros create superior content that is also in the format that users want to absorb it.
There is no better place to understand search intent than Google. As the aggregator of the world's information, no one understands search results better than them. The algorithm is constantly evolving and is becoming more sophisticated in understanding complex information. To succeed in 2022, SEO professionals should incorporate SERP analytics to ensure they are capturing search intent.
If you're stuck on how to create a post with intent, an easy way to get started is to Google the desired search phrase. This is a good way to see how Google ranks pages centered on a particular search intent.
In the example below, we wanted to create a post about Git analytics. We typed in the phrase "git analytics" to see what the top 10 SERPs look like.
Can you identify any patterns?
You can see that Google provides the most results for pages that deal with a Git analytics tool or service, and only one spot for a knowledge page, a blog result.
Here, we've labeled the intention to find a Git analytics tool or service as "DO", while the intention to learn more about Git analytics, as "KNOW". Based on the SERPs, we can infer that it would be a good idea for us to write a post about Git analytics tools/services.
User Experience (UX)
Creating an intuitively connected experience will still play a big role in SEO in 2022 and beyond. Today's users are expecting more fluid interactions, seamless experiences, and highly personalized content. Marketers risk losing to the competition if they can't offer barrier-free usability and a user-focused product design. The video linked below goes into detail about good UX design, its purpose, and its development.
While most websites have some basic UX functionalities, other UX metrics (that go beyond good visuals) need to be a part of UX strategy in 2022. Google has understood the importance of UX for some time now, but as of this year has officially begun weighting page experience metrics into ranking criteria, an algorithm change called Core Web Vitals. More details surrounding Core Web Vitals can be found on the Google Search Central Blog.
The algorithm change will test specific page experience metrics such as Loading time (LCP), Interactivity (FID), and Visual Stability (CLS). In 2022, everything from security measures & certificates, image optimization, and mobile-friendliness need to be accounted, and optimized for.
Getting started on building a more comprehensive UX strategy will not only give you a competitive edge but potentially turn organic traffic into more leads and conversions. Investing in UX can help build more sustainable SEO results, and "future proof" your rankings against volatility.
Contextually Relevant Link Building
Backlinks are one of the most fundamental aspects of SEO, and they are definitely here to stay.
It's virtually impossible to rank in search without them, as they are a fundamental factor in driving organic traffic and visitors to your domain. Google is usually secretive about its ranking criteria but admitted some years ago that backlinks, content, and RankBrain are their Top 3 ranking factors.
But not all backlinks are created equal. Having dozens of irrelevant backlinks pointing to your site won't help you because Google knows when it's being manipulated. Over the years, Google's algorithm changes have become more attuned to spam tactics, and can now higher accurately detect Black-hat SEO. To rank higher, Google needs to see that you have high-quality backlinks pointing to-and-from your content. 
The best backlinks are those that enhance the online experience of users, provide added value, and are relevant to your content. Contextually relevant backlinks can be defined as inbound or outbound links that are found in the main body of the text. These links are placed naturally and link out to only topically relevant content. Google won't flag these links as spam, because they aren't stuffed with keywords and use natural or relevant anchor text. Content that contains relevant links performs better because Google gives more weight to contextual relevance. Contextually relevant backlinks show your trustworthiness to search engines and users.
We predict that relevance in link building will be even more prominent in 2022, as more early adopters use contextually relevant link prospecting software like the Tabtimize platform.
Relevancy – SEO's Killer Factor from r/SEO
AI & Automation in SEO
Digital marketing as we know it will never be the same as AI & Automation take center stage in 2022.
Since its emergence, digital marketing has undergone multiple changes and innovations designed to make processes more efficient. Marketing automation now takes many forms: Email automation, CRM systems, chatbots, Natural Language Processing systems, and many more. There are very few things automation tools can't do, and it's unlikely our workflow will revert to what it looked like before. In 2022, we can expect to see a boom in high-quality AI-assisted content and data analysis.
Some automation technologies, like machine learning, will play a larger role in SEO. Machine learning models are trained to learn and improve from experience without being programmed, similar to how the human brain would work. According to Expert.ai, machine learning focuses on the development of computer programs that can access data and use it to learn for themselves. Some examples of machine learning would be your Netflix recommendation system (it's like…they just know), predictive analysis (financial fraud detection), or voice-recognition software, just to name a few. Pretty neat, right?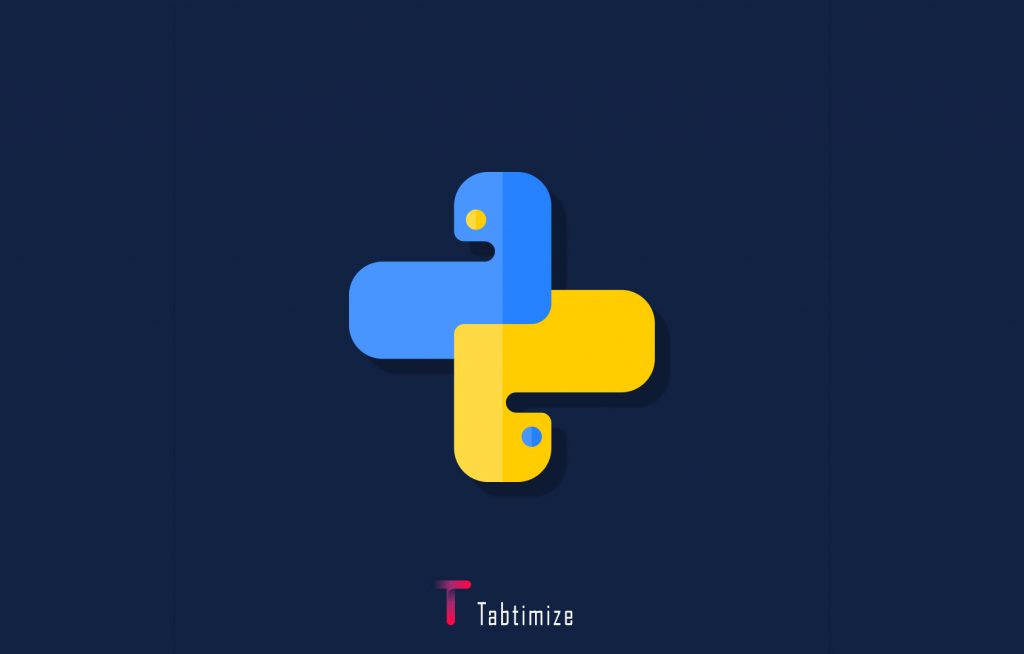 When you couple machine learning with Python (the versatile coding language), some pretty amazing things can happen. We predict that more marketers will use machine learning and Python to visualize data sets and draw better conclusions. Machine learning algorithms such as voice and image search, semantic (secondary) keywords, and semantic topic clusters will also impact search results in 2022.
However, it is unlikely that automation will completely take over tasks that were once carried out by marketers. There are still many strategic objectives that are too complex to be carried out by machines and require the skills of a human. Automation will allow machines to take over lower-priority jobs or the "low hanging fruit", while SEO pros can go about fulfilling high-priority tasks.
Fun Fact: The Tabtimize platform uses machine learning in many diverse ways. To eliminate the need for extensive and time-consuming research to find relevant link opportunities for our users, our platform analyzes text through 7 levels of text and context analysis using Machine Learning models.
Local SEO Visibility can make you stand out on SERPs
Local search is becoming increasingly important because of significant changes in consumer preferences. First, the havoc of COVID-19 has limited the mobility and security of all households, creating new demand for local goods. The pandemic's negative effects on individual economies have also prompted more people to support local businesses.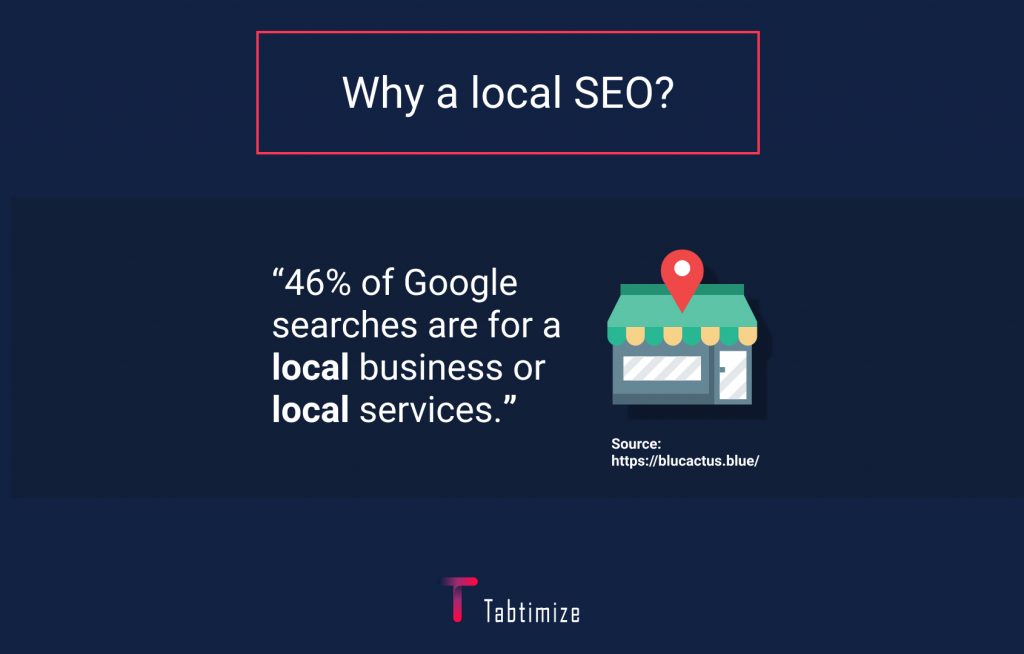 Second, while most consider the internet a global marketplace, most users are actually searching for local goods and services i.e. best pizza near me, all you can eat sushi XYZ city, etc. Businesses need to ensure they are visible on local listings like Google My Business, so they don't lose crucial traffic.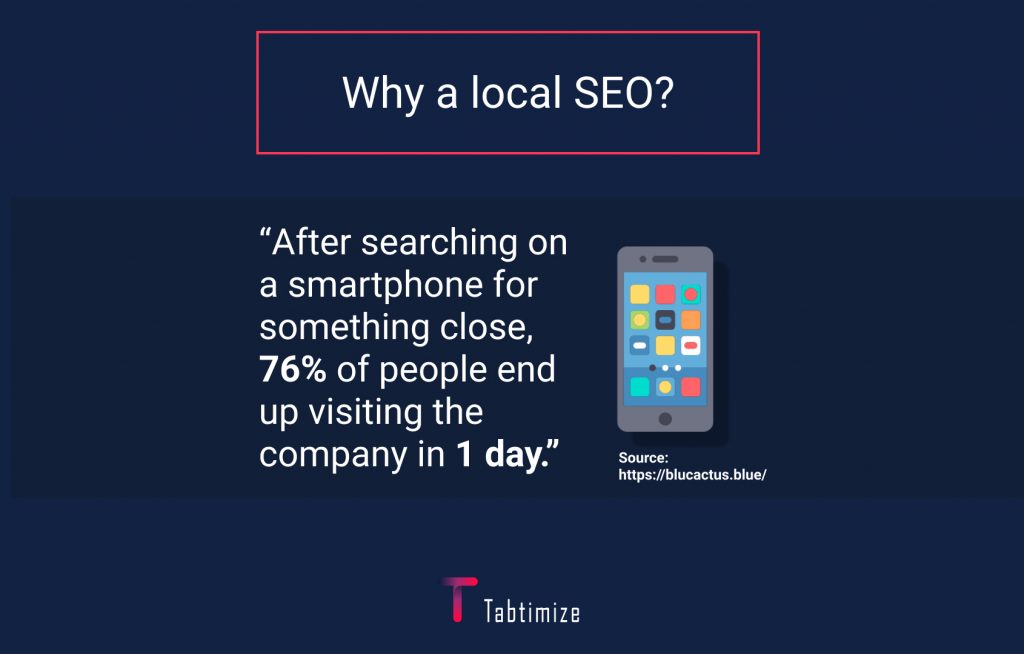 Mobile Matters
Mobile has always mattered, and now with Core Web Vitals measuring mobile-friendliness, it matters even more. It's a well-known fact that mobile-searches have experienced some serious growth over the years, with mobile searches now surpassing desktop.
SEO pros must ensure that their mobile site offers a good UX experience, as Google won't evaluate desktop and mobile pages separately. Focusing on simplicity, usability, and personalized content will be a key element for mobile strategy in 2022.
If you've invested in solid UX functionality on your website but your mobile site only has the bare minimum, it's time to shift gears and focus on mobile-first. It may make-or-break your rankings.
According to statistical data by the WARC (World Advertising Research Center), 75% of the world's population will only use their smartphones to access the internet by 2025. Numbers like these are hard to ignore, so if you haven't adopted the mobile-first mindset yet, the time is now!
Closing Comments
The SEO world is increasingly becoming more complex. As the competitive environment evolves, marketers must look beyond simple optimization techniques in favor of more innovative strategies. Understanding the SEO trends and statistics that will likely shape 2022 is the first step in forming a future proof strategy. According to our research, the real focus will be on the automation of low-strategic priority tasks to AI, while freeing up time for more ambitious objectives. User Experience (UX) and a seamless mobile strategy will be significant for success in 2022. We also believe the importance of relevant backlinks will come into the spotlight this year.